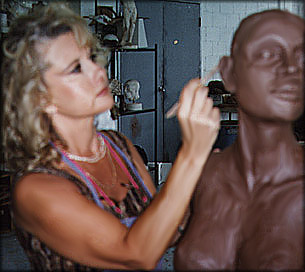 Janis has been painting for over thirty years professionally. She has a Master of Science in Art Education from Florida International University. She is best known for her portrait paintings that capture the personality as well as an excellent likeness. She can create a portrait of you, your family, your friends or your beloved pet in pastels or oils from life or from a photo. A good likeness is ALWAYS guaranteed in either oil or pastel!
The background can be modified to reflect the unique personality of the subject. Family portraits or several family pets can be painted on one canvas. Janis can work from your photos or even SKYPE if a sitting is not possible. Photos of the work can be sent as the work progresses for your approval.
Janis is also available to paint murals, sunsets, still life's, seascapes and nudes.